Offshore wind power
14 July 2021
Host: Gang Shi Associate professor, Shanghai Jiaotong University
8:00-8:10 BST/15:00-15:10 CST
Opening Ceremony

08:10-08:40 BST/15:10-15:40 CST
01 Development trend and key technologies of offshore wind power under dual carbon target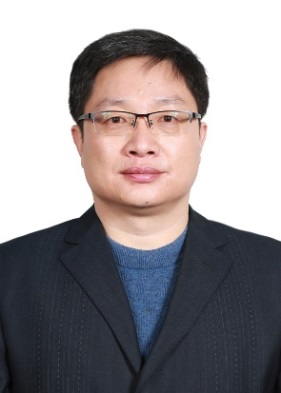 Xuhui Shen, Deputy Director, Clean Energy Integration & Electrical Department, China Huaneng Clean Energy Research Institute
Xuhui Shen, PhD, Senior Engineer. Deputy Director (in charge of work), Clean Energy Integration & Electrical Department, China Huaneng Clean Energy Research Institute. Deputy Secretary-General of Offshore Wind Power Technology Professional Committee of Chinese Society for Electrical Engineering. Secretary-General of IEEE PES Sub-Committee on Grid Connection and Design of Wind and Solar Power Plants. Mainly engaged in offshore wind power collection and transmission technology, new energy grid connection technology, new power system stability analysis and control technology, development and application of power electronic devices, park comprehensive energy and microgrid research, etc. One national key research and development plan project, one natural fund project and three vertical science and technology projects of Huaneng Group undertaken and under research, completed more than ten provincial and ministerial science and technology projects. Participate in the formulation of three IEEE international standards, two national standards, three industry standards and five group standards. Participated in the compilation of three monographs, published 17 EI/core journal papers, and applied for 15 invention patents. Won one first prize of provincial and ministerial level scientific and technological progress award, and more than 10 group and institute level awards.
08:40-09:10 BST/15:40-16:10 CST
02 Offshore Wind-Experiences in N Europe & Opportunities in China Peter Tavner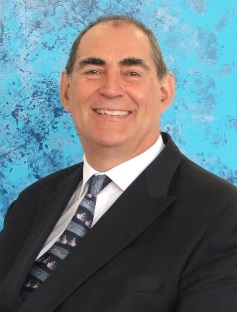 Emeritus Professor, Durham University
Peter Tavner, Eur Ing, CEng, FIET is Emeritus Professor of Durham University, Department of Engineering, UK. He received an MA from Cambridge University in 1972, a PhD from Southampton in 1978 and DSc from Durham in 2012. He served in the Royal Navy, subsequently taught at the University of Benin in Nigeria. He then held research and technical positions in the electrical supply and manufacturing industries, including Technical Director of two of the UK's large electrical machine manufacturers and Group Technical Director of a large international business manufacturing wind turbines, electrical machines and drives in UK, Holland, Italy, Germany and Czech Republic.
In 2003 he was appointed Professor of New & Renewable Energy at Durham University, leading several UK and European research initiatives to improve wind, wave, and tidal reliability, being Head of Durham University Engineering Department from 2006 to 2010.
More recently he has provided consultancy in China to Dong Fang Electrical Machinery (DFEM),Deyang and has taught at Chongqing University (CQU).
He was winner with Richard Jackson of the IEE Institution Premium in 1988 and received the Scientific Award of the European Academy of Wind Energy for his pioneering role in wind farm reliability, availability, and maintenance research in 2020.
He was formerly non-Executive Director of UK's New & Renewable Energy Centre (NaREC), is an Honorary Member of the European Academy of Wind Energy and is or has been Chair or Member of the Scientific Advisory Boards of several UKRI research consortia. He is author of three IET books:
• Condition Monitoring of Rotating Electrical Machines, 3rd Edition 2020;
• Off-shore Wind Turbines, and Reliability, Availability & Maintenance, 2nd Edition 2021;
• Wave & Tidal Devices, Reliability & Availability, 1st Edition 2017"

09:10-09:40 BST/16:10-16:40 CST

03 The key technology of RE HVDC grid connection and the progress of its international standards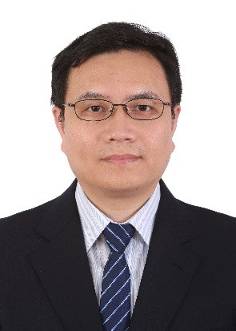 Yan Li, Deputy Director of Research Division, China Electric Power Research Institute/Institute of Technology and International Standards
Yan Li, PhD, graduated from China Electric Power Research Institute, professor-level senior engineer, master supervisor, IEC SC 8A WG6 convener, JWG5 Project one Leader. Now, he is the deputy director of the Renewable Energy Grid-connected Modeling and Simulation Research Division of the Renewable Energy Center of the China Electric Power Research Institute/Head of the Technology R&D Division of the Conformity Assessment Department of Institute of Technology and International Standards. His main research field are power system analysis, renewable energy power generation modeling and grid-connected simulation, renewable energy development planning, and related renewable energy grid-related products, project conformity assessment, etc. He has led and participated in dozens of national projects such as 973, 863, National Science and Technology Support, and Natural Science Foundation. At the same time, he has also led and participated in the formulation of more than 10 national standards, industry standards, and corporate standards for wind power and PV grid-connected.
09:40-10:10 BST/16:40-17:10 CST
04 Holistic approach to offshore network planning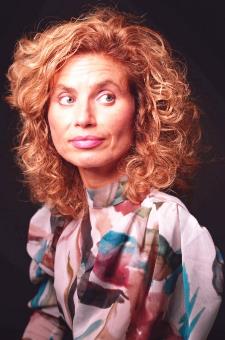 Biljana Stojkovska, Technical Manager Offshore Coordination, NG ESO; Innovation Manager, National Grid ESO
National Grid ESO Innovation Technical Manager Dr. Biljana Stojkovska is an esteemed figure in the energy revolution with one of the most transformational projects that the energy industry has seen. The project is called Power Potential and Dr. Stojkovska is leading a multidisciplinary team that is pioneering a whole system approach to connect additional renewable energy in a new regional reactive power market trial. This trial is expected to improve interaction between National Grid's Electricity System Operator, regional electricity distributors and renewable energy generators connected to the distribution system to create a cost effective new revenue stream for embedded generators and give greater robustness to the power system.
She is also Technical Manager for Offshore Coordination working on strategic development of the offshore networks with overall aim to achieve the holistic network planning solution for end consumers in order to meet government green future objectives.
Biljana is a Charted engineer and Fellow of the IET. Skilled communicator, experienced in presenting at international conferences, collaborating across multiple sectors and government regulatory bodies. Founder and chair of CIGRE UK Women's Network of highly respected international council for large electric systems CIGRE UK.
Synopsis of talk
The United Kingdom ('UK') Government has an ambition to achieve 40 GW by 2030 of installed offshore wind capacity, potentially rising to at least 75 GW by 2050. Achievement of these 2030 and 2050 targets is expected to require a step change in development approach in terms of both volume and pace. In the presentation the benefits from using an 'integrated' approach for offshore transmission development will be presented, alongside the key barriers and risk to achieve that.

10:10-10:40 BST/17:10-17:40 CST
05 New DC integration scheme for future offshore wind farms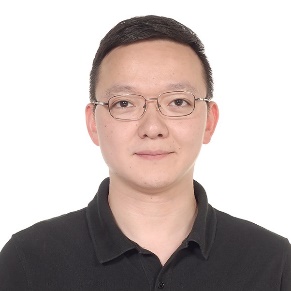 Gang Shi, Associate professor, Shanghai Jiaotong University
Dr. Gang Shi received his PhD from the Shanghai Jiao Tong University (SJTU) in 2014. He was a research fellow in University of Aberdeen working on DC grid modeling in an ERC funded project. He was also a visiting scholar in University of Birmingham for one year. He joined Wind Power Research Center (WPRC) of SJTU in 2015, first as a research associate and then became a lecture and an associate professor in 2018 and 2021. He is now the team leader of DC grid research group in WPRC, focusing on topology, control and protection of DC grid for offshore wind power collection and transmission; modeling and control of key components in DC gird. Dr. Shi has published more than 60 journal and conference papers and ranked 4th in EI village database for the number of papers published in the research field of offshore DC wind power till 2018.
10:40-11:30 BST/17:40-18:30 CST
Discussion & Answers