Technical Visit
ACDC 2018 conference offers all the delegates an opportunity to visit the Energy Internet Research Institute Tsinghua University, which is based in Chengdu, China.
注册参加ACDC会议的参会者均可免费报名参加技术参观。技术参观安排在清华四川能源互联网研究院。

Time: 09:30 – 11:00, Saturday 30th June 2018 (Subject to change, please refer to the final event programme later for a confirmed time)
时间:2018年6月30日,星期六,09:30—11:00 (时间可能会有所调整,以最终会议程序册时间安排为准)
Location:Building No. 5, Chengdu Science City, Xinglong Town, Tianfu New District, Chengdu City, Sichuan (Besides Xinglong Lake)
地点: 四川省成都市天府新区兴隆镇成都科学城5号楼 (兴隆湖畔)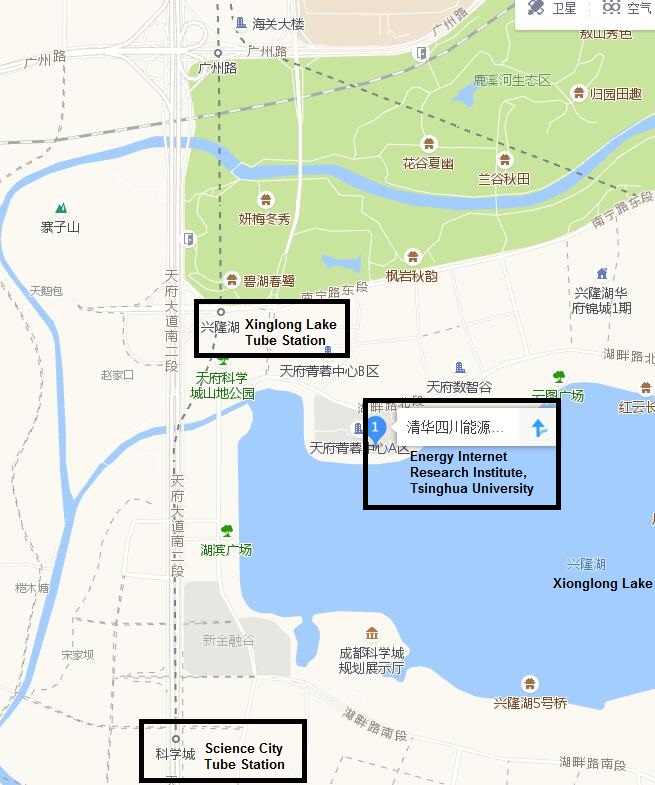 Sign up:To help us monitor delegate numbers for the technical visit and provide a better visiting experience, delegates who are interested to attend the technical visit need to sign up during the conference day (28-29 June 2018) at the registration desk. For more information please consult the IET staff on-site.
报名方式: 为了我们能够更好地安排技术参观并且给参观者提供更好地参观体验,希望参加技术参观的参会者需要在会议期间(2018年6月28-29日)在会议签到的同时登记报名,具体信息可以现场咨询IET工作人员。未报名的参会人员不保证可以进行参观。
》About the Energy Internet Research Institute Tsinghua University
》了解更多关于清华能源互联网研究院