Transportation
Getting to Chengdu 到达成都
Chengdu is easily accessed by train or plane from most of the major cities in China
成都地理位置优越,可乘坐火车或飞机从中国各大城市到达
| | | | | | |
| --- | --- | --- | --- | --- | --- |
| | From Beijing | From Shanghai | From Xi'an | From Chongqing | From Guangzhou |
| By high-speed train | 8-10hours | 11 hours | 4 hours | 1.5-2.5 hours | 10 hours |
| By plane | 3h10mins | 3h25mins | 1h35mins | n/a | 2h30mins |
A few direct airlines have opened to/from Chengdu and most of the major cities around the world can be reached by 1 stopover.
目前成都已开通几条进出港国际直飞航班,其余大部分航线只需经停一次即可到达。
Some direct airlines:
4 hours from Incheon International Airport, Korea 韩国仁川国际机场
4 hours 45 mins from Singapore Changi Airport新加坡樟宜机场
6 hours 45 mins from Narita International Airport日本成田国际机场
Getting to EXPO City到达中国西部国际博览城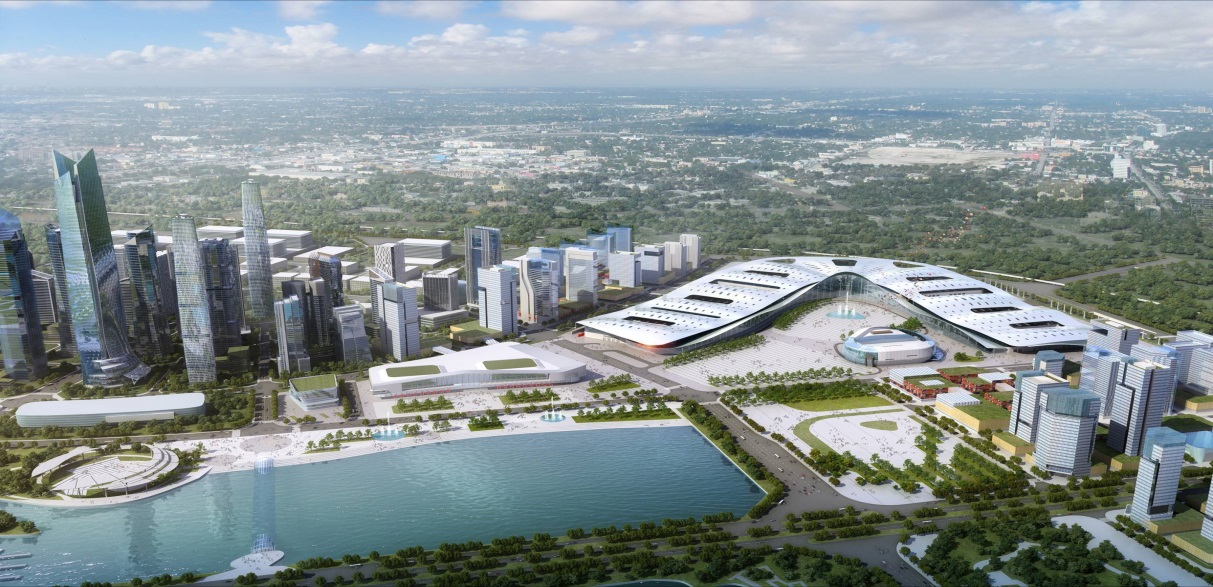 Western China International EXPO City is located in the Tianfu Business District of Tianfu New Area under the direct control of Chengdu Municipal People's Government in Sichuan, to the east of Tianfu Park and Shuzhou Road and to the north of Guangzhou Road. It is 26km away from Tianfu Square at the centre of Chengdu, 21km away from Chengdu Shuangliu International Airport, and 35km away from Chengdu Tianfu International Airport. Five subway lines, 2 tramcar lines (in planning), urban trunk roads and expressways have formed the three-dimensional transportation system in the expo city.
中国西部国际博览城用地选址在四川天府新区成都直管区天府商务区,位于天府公园及蜀州路以东,广州路以北。距离市中心天府广场26公里,距离成都市双流国际机场21公里,距天府国际机场35公里,规划有5条地铁,2条有轨电车线路,城市主干路与快速路共同形成中国西部国际博览城四通八达的立体交通体系。

Western China International EXPO City, No. 88, Fuzhou Road, Tianfu New Area, Chengdu, Sichuan, China.
中国西部国际博览城国际展览展示中心 (西博会),中国四川省成都市天府新区福州路东段88号0086-28-80256399